Group Pension Plan
Quality management, flexibility and personalised service.
Your employees will be invested in our funds which regularly outperform those of our competitors. All of their hard-earned money will last longer and go further. We have valuable features for you and your employees, such as Web Portal and access to an investment advisor who can assist with retirement planning. Additionally, you will find prices that fit your budget and service that reduces your workload. We will take care of your pension administration so you can focus on what matters most- the business.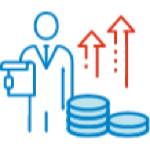 CFA Quality Investment Management
BIAS Investors is owned, managed, and operated by CFA charter-holders and is supported by the latest technology and research capabilities. You can feel confident that your employees will have their money where they need it most, in their pockets.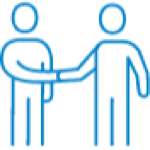 Exceptional Service
You will have access to an expert advisor to help guide you every step of the way. Additionally, you can monitor your group's activity through our Web Portal.
Outstanding Performance
We have a remarkable management team with more than 50 years combined experience who use acute attention to detail and intelligent research to invest your money. We will ensure your employees get the most out of their retirement portfolio.
Quarterly Reconciliations and 24/7 Reporting
We will provide detailed statements of your group's account on a quarterly basis, showing contributions, deposits, withdrawals and opening and closing balance.
Lower Admin Fees
We are an independent investment firm. We don't get swallowed up in overcomplicated processes, unnecessary admin and bureaucratic decisions. Our processes are easy, responsive and tailored, which means less cost to you.